Monumento histórico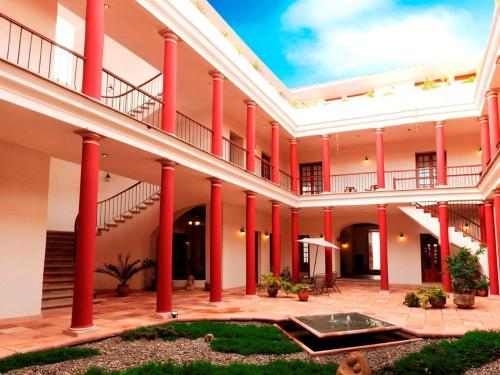 It are these characteristics that make Villa Antigua a real HOTEL BOUTIQUE offering you a mix of classical beauty and the comforts and service of modern life.

The Villa Antigua Hotel is a beautiful, restored mansion dating from 1860. It still maintains its original structure and the balconies with their romantic setting offer you panoramic vistas over the White City of Bolivia.

The hotel gives careful thought and consideration to the enjoyment and comfort of you, our guests. Its elegant architecture reflects the colonial history of Sucre, one of the most ancient cities of South America, as well as being the place where the first Scream for Liberty in the continent was heard.
Courtyard and garden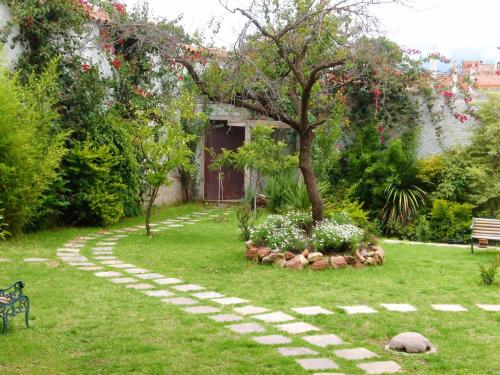 The communal areas of the hotel are extensive and invite you to enjoy them: a courtyard paved with original stones of the period and surrounded by pillars, giving access to the main garden of the residence. The garden has its corner with different kind of herbs, grass and a variety of plants, flowers and trees. The perfect environment for reading, conversations with your friends and colleagues, or just to behold the nature and the art work of human being.
Style and architecture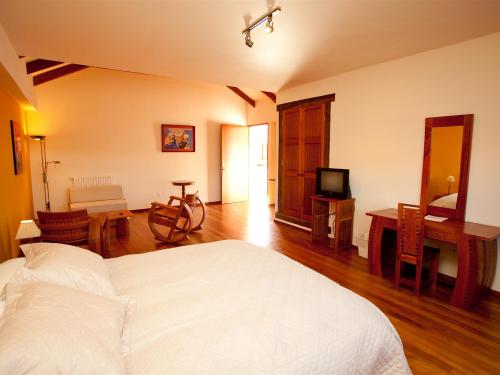 The interior of the hotel is designed to give you a sense of space and tranquility, the rooms are full of warm light, comfortable, modern and tastefully decorated. The antique structure has been integrated with minimalist architecture to ensure a high level of quality and luxury.
Terraces with view over the old city of Sucre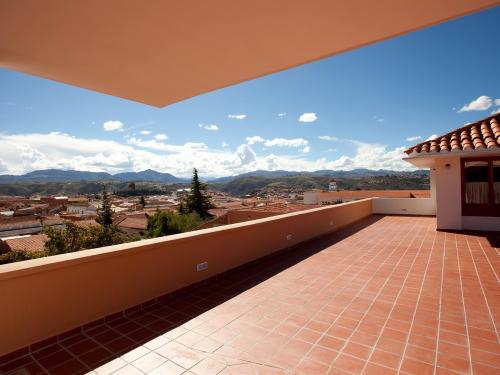 You can have rooms with a private balcony or with access to outside terraces offering views over the old streets of the town and surrounding mountains. Other rooms are directly connected with the beautiful garden.